100 Ways to Match Scarves
It's the season of resurgence, and the sun makes people feel good. Undoubtedly the most beautiful expression of this mood in many clothing is that little square scarf. Audrey Hepburn once said: "When I put on a silk scarf, I never felt so clearly that I am a woman, a beautiful woman." Scarves are not only Hepburn's daily favorite jewelry, in many classic shots in film and television works there are also scarves. As an item showing femininity and personality, scarves have been interpreted by countless celebrities. Today we will talk about 100 ways to wear scarves. Actually, there are not as many as 100 kinds, but this can show that scarves are really versatile as decorations.
1.Neck Decoration
In spring and early summer, compared to the clavicle chain, vibrant scarf is more suitable for this season, not only warm, but also increase the vitality and playful hint for the simple life. For example, the use of small square knotted at the collar, can instantly brighten the overall collocation. The most famous way to wear scarf is Audrey Hepburn in "Roman Holiday" in white shirt, striped scarf tied around the neck, which makes this scene has become timeless classic one.
If you want to look natural, gentle and pleasant, you can choose a pink blue scarf and light clothing.
Just as a neck accessory, scarves can be worn in a variety of ways. The tie can be placed sideways or symmetrically in the middle of the neck. There is also a western cowboy style method: fold the scarf into a triangle, tie it diagonally behind the neck, or directly behind it. Of course, it can also be fixed with pins to create an asymmetry. If it is matched with a strong collar such as a shirt, it is best to expose the collar, otherwise it will be too tight. You can also choose a larger square scarf, and make two knots around the neck to let the corners of the towel hang naturally. When knotting, you can make both ends symmetrical, or you can leave the ends one long and one short. Girls with round and square faces can use scarves to create large V-neck effects.
In addition to the square scarf mentioned above, there is a narrow long scarf called Maxi-Twilly, which is very suitable for tall girls. The common method of this long and narrow silk scarf is to tie two knots tightly around the neck, and then flow out the long scarf tail to show casual mood. If the tail of the towel is placed behind, it can better reflect the feminine charm.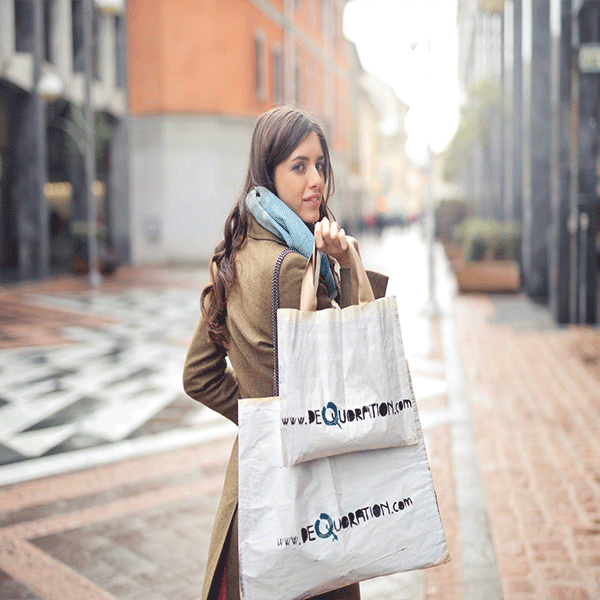 2. Head Decoration
Scarves are widely used as turbans. Western women are keen to use turbans to cover their heads, whether it is daily life, film and television shooting, or important wedding occasions. Simply wrap your head and tie a knot at will, then you are elegant and romantic. In addition to this simple method of wearing turban, different styles can be used to interpret different charms. You can also tie the silk scarf directly to the head of the rolled meatballs, and you can use the silk scarf to decorate your hair.

3.Shoulder Decoration
In the early 20s and 30s of the last century, Louise Brooks and Katherine Hepburn used silk scarves as shoulder decorations and buckled brooches to inadvertently show charming charm. You can use silk scarves to interpret thousands of styles.
4. Waist decoration
From belts, waistbands, and shirt sleeves, women have used all available long-line items to create a high waistline. Now they begin to usescarves as belts, which have both practical functions and light and smart style. In addition to matching skirts, scarves can also be used in place of belts to enhance the overall shape and create a free and easy feeling for you.
5. Wrist and Ankle Ornaments
The light, durable and colorful scarf makes it easy to replace jewelry and become a must-have for spring and summer. Balenciaga also specially launched scarves bracelets, but it is not as cheap as buying a scarf directly.